Indie Music for Video
Soundscape can help make your videos stand out with authentic background music by actual independent artists as opposed to generic stock composers
Download All You Need
Soundscape gives you a copyright license to our entire catalog of music (over 20,000 songs and growing). Our music license plans provide coverage for all media, worldwide in perpetuity
One Great Price
As a video producer, you need to save money and offer the best videos for your clients. We want to help! Our subscriptions make things easy and affordable
Background Music for Video
One simple license for all your projects. All licenses will remain with your videos forever, even after you cancel your subscription.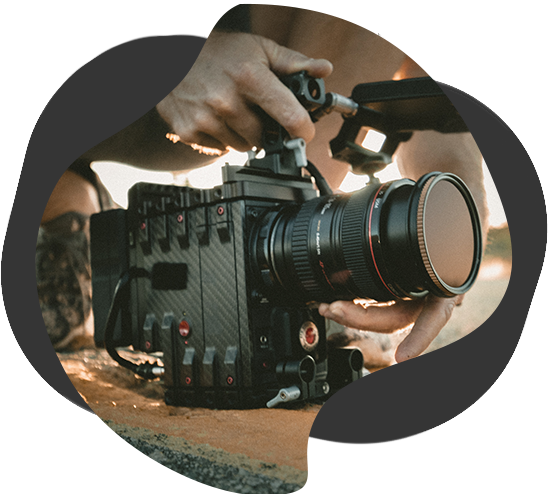 Royalty Free Music
for YouTube and More...
We offer licenses that will cover your projects for all media. Find the plan that fits you and your projects and be covered on all platforms.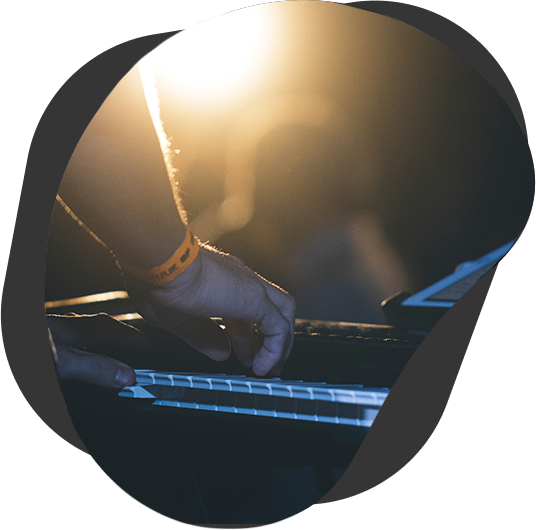 Choosing the Right Background Music for your Video
Video Production is long, tiresome, sometimes gets on your last nerves, but always so rewarding. The end product makes all the weeks of development, writing, planning, pitching, location scouting, and shooting worth it.But once you've finished shooting, your project still has a whole stage to go through before your final product emerges: the post-production stage.
Many people say a video or short film is made three times before the film is released. Firstly, a video is made in the writing and development process, then it's re-made during the production stage in filming, and finally the film is made all over again in the editing stage.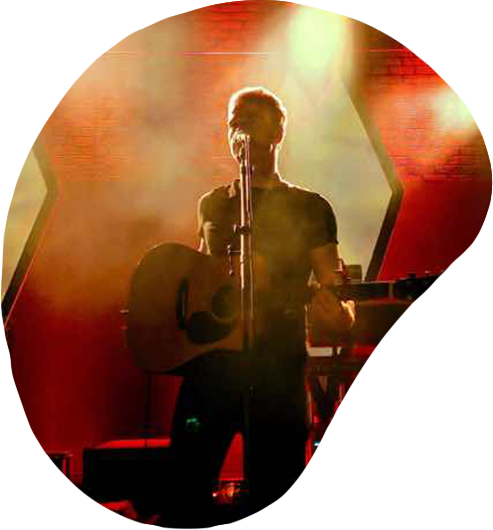 The editing stage is so critical, as it allows so many extra layers in the movie to develop that augment the on-screen narrative and performances. One such layer central to the audience's experience is the music.
Music holds the ability to make or break a video. If video producers pay no mind to the music, it can ruin their story's impact and effectiveness. Use it wisely, and it will move your audience to laughter, tears, shock, and awe.
Picking the right music with a limited budget is tricky. Most of us don't have the luxury of having a studio-funded budget to work with, and so we struggle to find the right songs. You want songs that simultaneously fit the tone of the project, add a connective layer to the story, are granted use by their publishers and writers, and (maybe most importantly) are affordable.
How Do I Find the Perfect Background Tracks?
Well, that depends on a few factors. When searching for background music to set their video to, every filmmaker and video creator should ask themselves these questions.
What kind of video am I making? Who is your target audience and what kind of music suits that audience? What am I trying to achieve with this video? What is my video's purpose? Who is in the video or scene? Where is the video going - what is it leading up to? How do I want people to feel when they see this? When is this video "set"? When does it take place? What musical style would work best with the characters? With the scene?
No matter what you are looking for, Soundscape offers an expansive music library at affordable rates that holds amazing songs to use in your videos!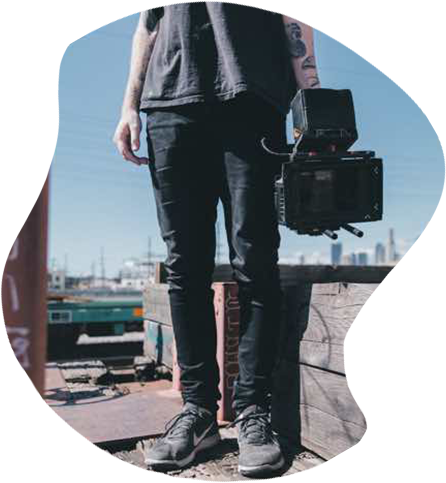 Searching for Background Music on Soundscape.io
Filter by Genre
After asking yourself some of the previously listed questions, you likely have a clearer idea of what kind of songs you are looking for. One easy way to narrow down your options in Soundscape's music library is to filter songs by genre. Let's say you're editing a short film that is set in 18th Century Europe. Would it make sense to use hip-hop for background music? Absolutely not! Well, what about drum n' bass, electronic? Hell no! Period pieces require audience members to feel transported into their time, a completely different era. If filmmakers use music outside of that era, it could completely take audience members out and destroy the illusion they're trying to cast. So, it would be much wiser to set classical pieces as background music in that film.
Now, imagine this: You live in rural America, and are tasked with filming and editing a short video ad for a local farm. Miles and miles of golden wheat, towering corn husks, and rows of splendid, ripe vegetables are filmed, pastures that seem to go on forever. Would putting heavy metal music with that visual make sense? No, the distorted guitars and in-your-face aggression does not fit the quiet, peaceful farm. Would folk music make sense? Yes, the ethereal, raw, open chords and musical ideas would fit perfectly with the location and visual. Be curious and creative in your own endeavors, and experiment. Sign up here for a free account with Soundscape and explore the wide array of songs we have to offer..
Filter by Mood
What emotion or feeling are you trying to elicit in your video? How do you want your audience to feel watching your video? Are you making an extreme sports video, or a highlight reel of your best plays? You'll likely want something that makes viewers feel energized, motivated, and impressed by your athletic prowess. Most athletes use rock n' roll, hip hop, or electronic music in their reels to elicit these emotions and feelings.
Are you making a corporate video for your small business? If your audience is drawn to your business and inspired by your story and video, you may see your business booming with customers. Choosing something upbeat, possibly cinematic, and happy will galvanize viewers to check out your business. Are you making a funny sketch or quirky, tongue-in-cheek video? Your goal is to make your audience laugh, so you'll edit your video to increase the chances of making them laugh. With that being said, would you randomly put a poignant, sad song as background? Likely not (unless it works with the scene, ironically or topically). For a quirky sketch or comedy, something upbeat and not serious would likely be a great choice.
Filter by Tempo
One last thing any video creator ought to consider is the pacing of their video. Is there lots of fast-moving dialogue, or quick cuts? Is there one long, suspenseful scene in a horror short?
Based on your goal for the scene, considering the music's tempo is very important. You want to match the song to the pace of the scene - they should be working together to achieve the same goal, not against each other.
Faster instrumental songs will add energy to the scene - these work well in comedies, upbeat scenes, dance sequences, and scenes with quick dialogue. Slower songs and instrumentals can build anticipation or make a scene more poignant.
Try out Soundscape's Background Music for Your Videos!
We license over 20,000 songs from independent artists to individual content creators and small businesses. Explore and take your videos to the next level with Soundscape!
Signup for a Free Account
Total Songs on the platform

and counting...

//= APP_VERSION_QUERY ?>