Our story
The Need For Authentic Music
"I wish I were one of those people who wrote songs quickly. But I'm not. So it takes me a great deal of time to find out what the song is." - Leonard Cohen
Inspiration can be daunting. Creativity, well, draining. Somewhere in the midst of this challenging, and often uncomfortable intersection of passion and desire lies perfection.
Soundscape.io founder and CEO Jason Greenberg found himself at this very crossroads in 2003. Fresh from graduating with honors from Berklee College of Music, he found himself in Los Angeles, working as a film/TV composer. "It was everything I had ever wanted, everything I had spent all those years working towards...but it just didn"t feel right". Forced to write music in large quantities, with quick turnarounds led to not just creative burnout, but a crisis of character as well.
Although his work was featured in many notable productions, including Departures, Hockey Night In Canada, and Absolut Vodka, Jason simply wasn't satisfied with the environment around him. It was time for a change, but not just for Jason himself; if he was ever going to be truly happy, he needed to make his impact felt throughout the whole industry, and disrupt what he viewed as a core betrayal of meaningful artistic connection. "The role music plays in film...commercials...all of it...it"s to inspire connections with the audience...make them feel something...and that simply cannot be achieved on a musical assembly-line".
"Great music should be pure and come from the right place. Not inhibited by the time pressures of deadlines or any superficial factors."
Envisioning a platform that supports all creators; from the bands and artists hoping for their big break, to the filmmakers who need authentic music to tell their story, and the content creators sharing their passions with their audience, Jason set out to discover how he could make a difference.
"True creativity can"t be forced..."
With the recent explosion in commercial online video production, Jason saw the need for a fully automated, and affordable subscription-based music licensing solution, that offers authentic, curated music. Having composed, and licensed music for hundreds of films, television shows and advertisements, Jason has applied this deep-rooted knowledge, and experience within the industry to create and develop Soundscape.io, an immeasurably deep music catalog featuring over 1000 artists, all available in an easy-to-use, unlimited subscription.
Find your sound
Sign up now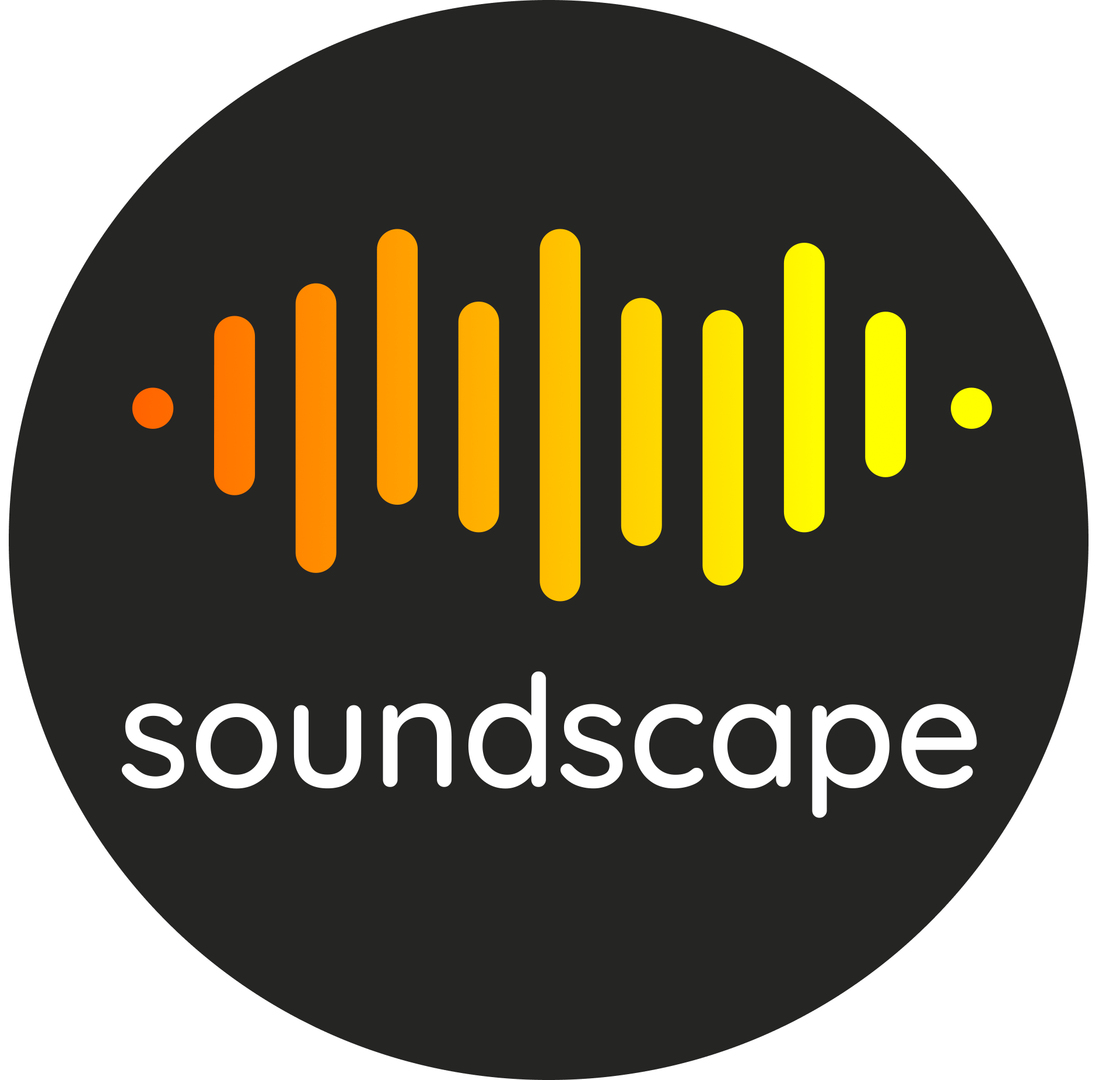 Already have an account? login here
Creativity. Has. No. Limits.
UNLIMITED music, UNLIMITED projects
Monthly and annual subscriptions
The largest library of bands and artists
for music licensing
See Our Pricing
---
Sign-Up for Free
Create, organize and edit playlists
Save your favorite tracks
Stay in the loop with updates, new
features and promos
Sign-up now