Authenic Indie Music for Video
With so many millions of videos on YouTube, quality music is a strong tool to make your video stand out among the herd. Soundscape offers real music by real indie artists
Music Without Limits
Never run out of music for your YouTube videos. With access to all of our music, you will always find what you need with our easy to use music search.
Subscriptions you can afford
License our music for one low price per month or per year and use it all for your videos on YouTube and more. No other fees to pay later as our music is royalty free, so once it's in your video, it can stay there.
Subscribe, Search, Download, Create
Let us be your soundtrack with over 20,000 songs to help bring your videos to a new level. We make it easy to find and license the perfect royalty free song for your YouTube videos.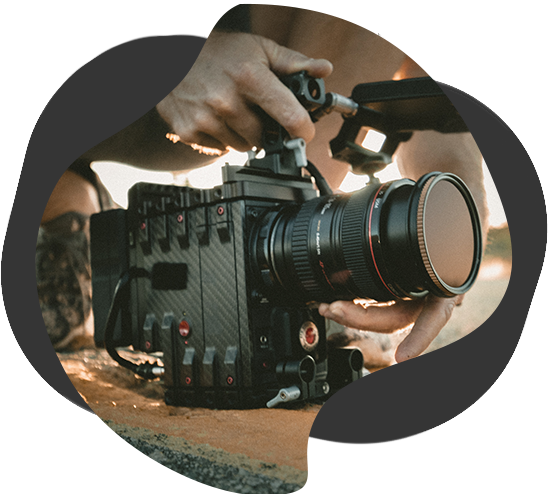 Royalty Free Music
for YouTube and More...
Whether you're a video editor, videographer, a youtuber or a filmmaker, we have you covered. Our Content Creator and Small Business licenses will cover you on all online platforms and more.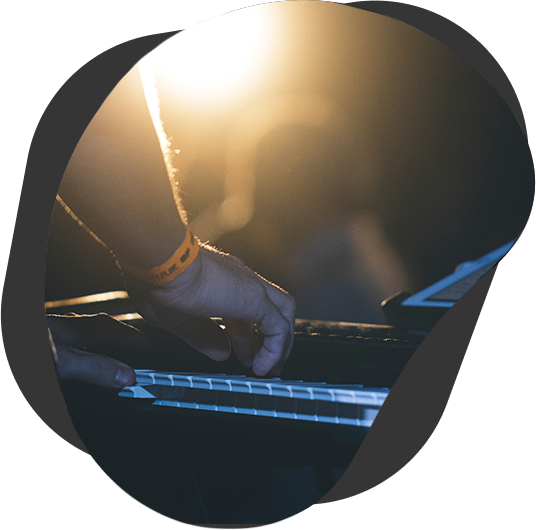 Finding the Right Music for YouTube
Everybody has their favorite YouTubers, right? Their go-to channels they watch for fun, for education, for cinematic excellence, and for amazing and uplifting content.
Now all of these channels you may be thinking of are so beloved and followed thanks to their unique point-of-view and consistent, stimulating content. Though they stand out for being incomparable,unlike anything else on the platform, they have found success for many of the same reasons.
Many of them may have great comedic timing. Some of them may provide breaking news in a digestible and precise manner. Others may document their lives daily, vlogging and sharing crazy stories, while some provide educational tutorial videos. One thing all these creators have in common? They use amazing royalty-free music for their YouTube videos.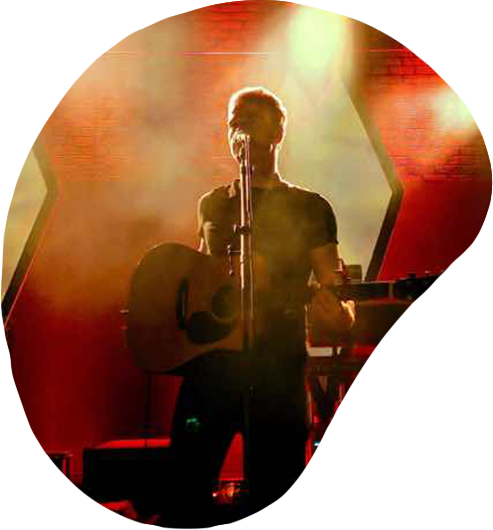 Why does Music for YouTube matter?
Royalty-free music for YouTube videos adds a soothing and fitting background track to any video. These songs fill up dead space and add a layer to the video's ambiance. Royalty-free music may even help strengthen a channel's brand identity.
Soundscape offers premium royalty-free music from independent artists spanning all genres, moods, tempos, and instrumentation. With over 20,000 tracks to choose from, Soundscape is a go-to for all your YouTube music needs! Click here to try Soundscape's services for free!
How does Royalty-Free Music for YouTube help my video?
The music you use in your YouTube video can add value to and increase the audience's perception of your video, IF you pick the right background tracks. On the other hand, picking unfitting royalty-free music can actually ruin the tone of your video.
Using unlicensed copyrighted music could cause YouTube to remove your video or even terminate your channel!
To choose the right music for your YouTube video, ask yourself these questions:
1. What content am I producing?
Your music should not only fit, but add to and strengthen the video or scene in question. For example, you're making a hilarious sketch or video, and don't know what song to set the scene to. Perhaps an upbeat, bouncy, silly royalty-free track would add value to the absurdity of the video.
However, if you're creating an educational video or dialogue-centric video, you'll want background music that doesn't distract viewers from the actual content being shared. A non-dramatic music selection, such as a light, acoustic guitar instrumental may fit your video. Other possible options could include chill hip-hop drum loops, or a peaceful piano instrumental. Visit the Soundscape music library to listen to tracks to use for your next video.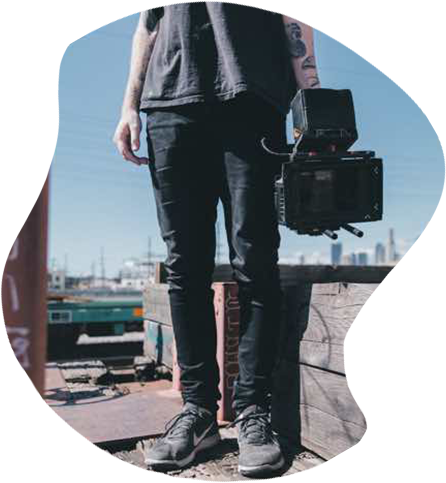 2. Do I need music for my transitions, intros or outros?
Many YouTubers use instrumental music during their introductions and outros to fill in dead air, and grab the viewer's attention. Others use music during transitions between topics in their video.
Having music during transitions increases your production quality, as transition music is used in high-quality programming, like news broadcasts and big-budget TV shows. Using music wisely in intros and outros can help form your channel's audio identity. Furthermore, using music during transitions will keep viewers hooked on watching your video, especially if they were thinking of clicking off.
Film and television call these transition tracks "bumpers" and "stingers." Bumpers last around 15-seconds, while stingers are even shorter (closer to 7 seconds). We wrote a fantastic article on bumpers and stingers here. If you're interested in adding bumpers and stingers to your YouTube videos, we have a special section here in our Soundscape library that only includes bumpers and stingers.
So which Songs Will Work Best for Me?
LISTEN! Try some songs out, experiment! Get creative - you'll never know what fits if you don't try. Sign up here for a FREE Soundscape account, and browse our music library to your heart's desire. Consistency is key, and our music will keep you (and your viewers) coming back for more.
Try out Soundscape's Background Music for Your Videos!
We license over 20,000 songs from independent artists to individual content creators and small businesses. Explore and take your videos to the next level with Soundscape!
Signup for a Free Account
Total Songs on the platform
and counting...
Pricing
Soundscape.io licenses authentic, independent artist-driven music for use in video, film and advertising through affordable, unlimited royalty free licensing subscriptions.
domainEnterprise
$1,000+
Billed Annually
checkEverything from Content Creator
check Everything from Small Business
checkBroadcast TV & Film
checkStreaming ie Netflix, Amazon etc.
checkMulti-Seat Licenses
checkMulti-Channel Networks
checkCustom Business Solutions
checkPlatform Integrations
checkCuration Services
//= APP_VERSION_QUERY ?>